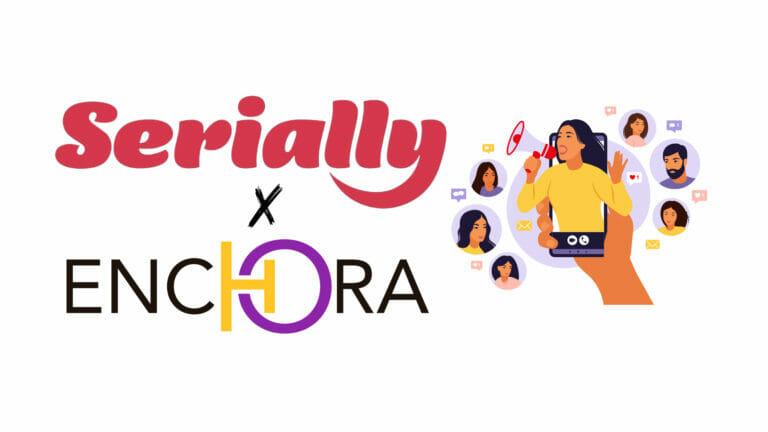 Case Study: Enchora & Serially
Serially contacted Enchora to create an influencer marketing campaign with the ultimate goal of having new users register on its platform.
Serially is the first platform that allows people to watch TV series for free from PCs, smartphones, tablets and smart TVs.
Launched in October 2021, it has a range of offerings, featuring exclusive subtitled or dubbed TV series from different countries and across a variety of genres.
No subscription is needed to take advantage of the service: it is enough to register on the site, without having to provide banking credentials.
The campaign lasted a total of three weeks.
Enchora's influencer network was able to use a variety of channels to promote the platform: from social networks, to emails, to instant messaging systems.
When posting on social media, influencers were asked to use campaign-specific hashtags, as well as the hashtag #serially.
Influencers of various scales (microinfluencers, nanoinfluencers, picoinfluencers) took part in the campaign and implemented different communication strategies, tailor-made for their target audience and adapted to their chosen sharing channel. 
Once the three weeks were over, Serially compared the results achieved by Enchora with those of its best promotional channel, Tiktok (already standing best in class if compared to other channels such as Meta, Spotify, Google...).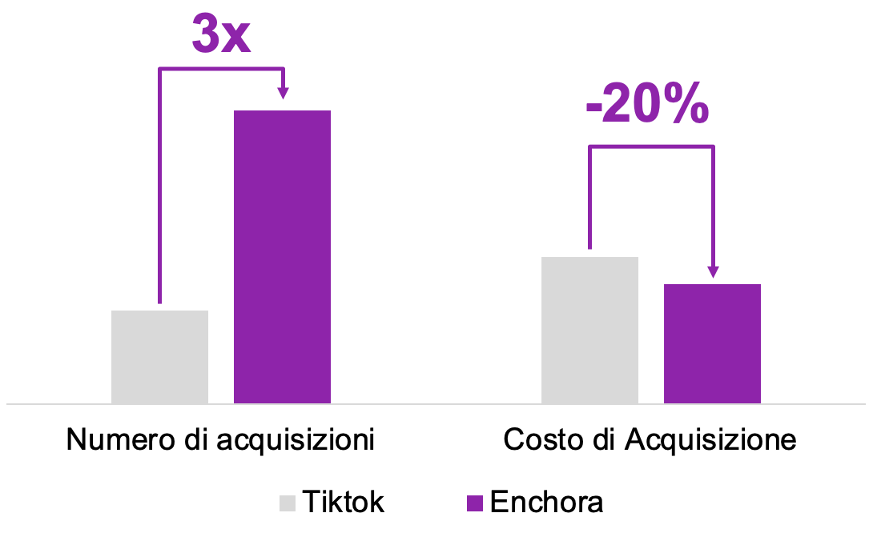 The Enchora campaign enabled Serially to acquire three times as many users within the same span of time.
The average acquisition cost of Enchora was 20% lower compared to the Tiktok campaign.
Enchora's influencer marketing campaign for Serially showed that a diversified message built on one's target audience is a great opportunity for new customer acquisition, especially for the kind of services Serially offers.
This is because, by communicating with both the content and language to which followers are familiar, it is possible to convey messages that will resonate more than pre-set content, which may appear less spontaneous and, thus, less effective.